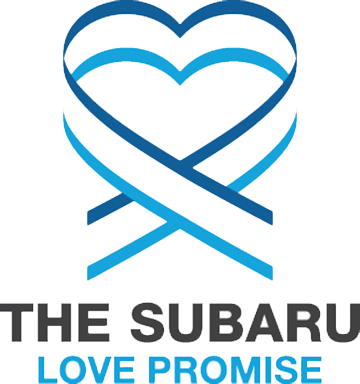 What is the Subaru Love Promise?
Subaru and our retailers believe in making the world a better place and the Subaru Love Promise is our vision of respecting all people. This is our commitment to show love and respect to our customers and to work to make a positive impact in the world.
How is Parkway Subaru of Jacksonville dedicated locally to the Love Promise?
Our Love Promise can be seen in various partnerships with local charities and non-profits. We're grateful for the opportunity, not only to be a part of our community, but to serve it as well.
Backyard Wildlife Habitat in our own backyard
Shop for a Cop Onslow County for under privileged, Polar Plunge Special Olympics
Hometown Hero's, Make A Wish, Onslow Community Outreach Homeless Shelter, Onslow County Shrine Club
American Red Cross Blood Onslow County
Love Promise Stories from Parkway Subaru of Jacksonville
Subaru and Parkway Subaru of Jacksonville believe in making a positive impact on the communities in which we live and work. We uphold that belief through our Love Promise Community Commitment. Every month, we select inspiring stories from customers and partners from around our area who strive to support our collective commitment and feature them here
Finding Garnet's Forever - Kaylea C
Through our partnership with Parkway Subaru of Jacksonville, we hosted two adoption events during the month of October. We brought 44 cats/dogs to 2400 N Marine Blvd, Jacksonville, North Carolina, and by the end of the events, Adoption First Animal Rescue and Parkway Subaru of Jacksonville helped 39 cats/dogs find their perfect, loving home. Thanks to Angie Southerland, from Parkway Subaru of Jacksonville, we were able to hold two very successful adoption events, even with Hurricane Ian changing our event dates last minute. Without Subaru's help, we wouldn't have been able to find pets like Garnet a loving forever home. Garnet is a playful pit/lab mix puppy who loves a good nap and enjoys being around cats. Unfortunately, her front legs are slightly bowed which caused her to be overlooked for 6+ weeks due to the daily exercises and nutritious diet needed to ensure she continues to grow properly. Her amazing furever family happened to attend our Subaru adoption event and instantly fell in love with her. Garnet was adopted 10/15/2022 and is living her best pampered life.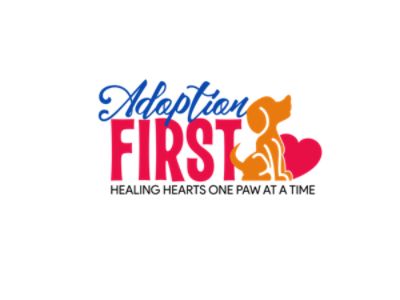 ---
POSITIVE MEMORABLE CUSTOMER EXPERIENCE: SARAH L. SMITH - Michael M
I have been a loyal Subaru customer since 1976. If there was a Medal of Honor for a Service Advisor I would nominate Sarah. Without notice I walked into her service department and gave her an impossible mission. There were no appointments available for more than a week in the future because of a staffing shortage. There were no loaner cars available. I needed help with a bad battery, an Outback due for 24K mile service, my dog had to be groomed first thing the next morning, and facing a cross country drive. She pulled rabbits out of hats and was able to work me in the same day. To top it all she was able to get me a new battery covered by my extended warranty, arranged for shuttle transportation, and got all my service needs taken care of. During all this she was in contact with me by phone with reassurances that this could be pulled off, a Subaru Hail Mary pass completed for a touchdown. This is my love story, and I promise to remain a Subaru customer for life. Thank you Sarah L. Smith!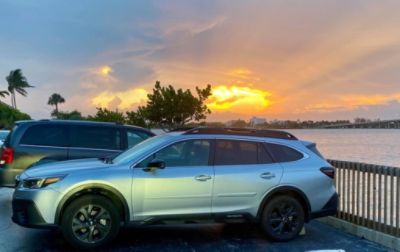 ---
Subaru Loves Learning at JCE - Carla B
Several of our teachers at Jacksonville Commons Elementary were honored to received the Subaru Loves Learning and Adoptaclassroom.org sponsorship. They received gift boxes with supplies and will receive a link to receive free items for their classrooms. Thank you Parkway Subaru of Jacksonville!!!

---
Replenishing Blood Supplies and Saving Lives! - Angela S
Dear Angie, Thank you for coordinating the Friday, August 5,2022 blood drive. We are very pleased with the drive overall, and willingness of the donors to share this life saving gift. The efforts of Parkway Subaru of Jacksonville have always been greatly appreciated and their support of the the community blood program will go a long way toward replenishing blood supplies and ultimately saving lives. In addition, we very much appreciate your efforts during this crucial time. You may be interested to know that 15 donors registered, one donor was deferred and 17 units were collected! We also registered two first-time donors! Again, thank you for your contribution and ongoing support of this important community program. I look forward to working with you again on an upcoming blood drive. Sincerely, Katelyn Brusaw American Red Cross

---
Parkway Subaru of Jacksonville Donates Blankets to Onslow Radiation Oncology - Sophia B
Since 2018, Parkway Subaru of Jacksonville (North Carolina) in conjunction with the Leukemia and Lymphoma Society has donated blankets to Onslow Radiation Oncology, a local radiation oncology center treating cancer patients from across Onslow County, NC and beyond. Our patients adore the gesture and we could not be more grateful for the efforts the team at Parkway Subaru of Jacksonville take to keep our patients warm and comfortable in their physically weakest moments.
---
Aleasha's Furever Family - Staci V
Aleasha is a female shepherd mix that was rescued from Wayne County Humane Society. She was estimated to be around 5 years old. When Adoption First Animal Rescue originally rescued her, she had open wounds on her face and body that appeared to be a result of some type of trauma. It was also discovered that she was heartworm positive. She was treated for the open wounds and vetted. Vetted includes all vaccines, getting microchipped and spayed. WE discovered that she did better around calmer dogs, but preferred being the only dog. Since the rescue did not know her history, she was slowly introduced to other dogs. Based on her reaction, it was thought shat she was attacked by another dog: hence the wounds we originally treated. She definlitely loved humans and sought out to cuddle and be loved. However, she could not find he right family. Most potential adopters had other dogs and Aleasha did not get along with any introduced to her. During this time she was able to go to a foster home on and off due to the foster's work schedule. On October 23,2001 while at Parkway Subaru of Jacksonville, NC event, a family with three children came to adopt a dog. The family wanted an older dog. They met Aleasha and fell in love right away. Aleasha soaked up the attention. She allowed the children to pull her tail and hug her. Aleasha looked as if she knew this family was her human family. You can see her smiling in the picture! She was finally adopted after spending 335 days at the rescue. Thank you Parkway Subaru of Jacksonville and Subaru of America for your partnership to help these animals find great homes. Thanks Adoption First Animal Rescue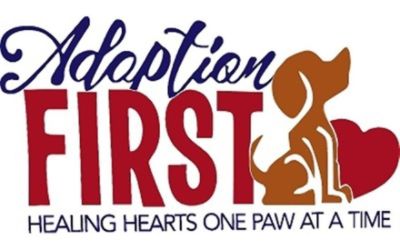 ---
Adoption First Animal Rescue - Sabrina L
Parkway Subaru of Jacksonville partnered with our rescue, Adoption First Animal Rescue. For every car sold until May 31st, they made a donation to our rescue. They also featured several of our adoptable dogs in four commercials, all of those dogs have since been adopted! Not only did this campaign help raise money for our rescue, but it also helped raise awareness about our rescue and our mission to save homeless and surrendered dogs in the area. As a non-profit, we rely heavily on donations to stay in operation. We couldn't be more thankful for the exposure and support given to us by Parkway Subaru of Jacksonville!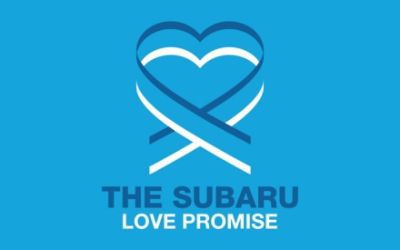 ---